Bridges
Dental bridges are a great way to replace missing teeth. Your existing teeth are used to literally create a bridge to cross the area where your tooth is missing.
The process of creating a bridge begins by creating abutments out of your existing teeth where the bridge will be attached. The existing teeth on either side of the space are recontoured to provide a base for the bridge. After the abutments have been created, an impression is taken of the area, which is then sent to a dental lab. The lab is able to use the impression to create a bridge that will fit properly and feel as close to your natural teeth as possible. The bridge consists of a crown on either end to place on the abutments and a pontic, which is the new tooth that replaces your missing tooth.
We will fit you with a temporary bridge while we wait for the lab to fabricate your permanent bridge. This will protect the abutments and look more appealing than having a missing tooth. When the permanent bridge has been created, you will have a follow up visit to cement the bridge in place.
If you are missing a tooth, you should strongly consider having it replaced. Besides the esthetic disadvantage of missing a tooth, it could also cause structural changes to the alignment of your teeth, as well as make it difficult to eat or speak properly.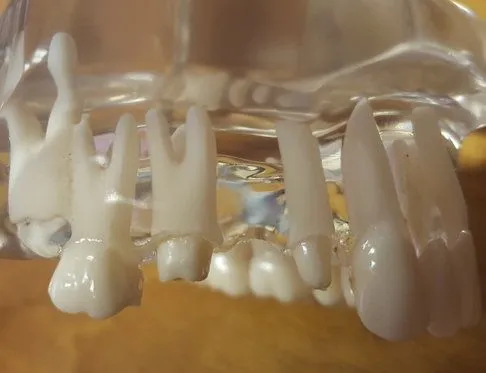 Bridge Preparation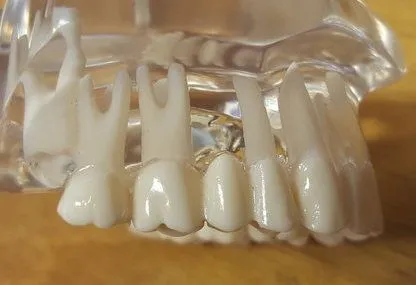 Bridge in Place